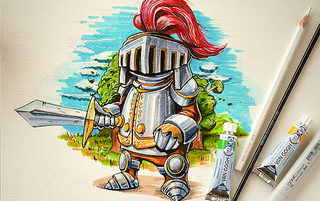 Franchises I like: Dungeons & Dragons, Baldurs Gate, Total War, Elder Scrolls, The Witcher, Battlefield, Final Fantasy, MechWarrior, Disney Infinity
Genres I enjoy most: Strategy, FPS, RPG, Tabletop D&D!
Systems I own: PSX, N64, Wii U, 3DS, PS3, PS4, Xbox 360, PC (Steam Username: p0werst0mp) < the "o's are indeed "zeros"
Items I collect: I have the complete series one of Disney Infinity figures. I've yet to acquire any series two stuff. Any fantasy role-playing memorabilia and games (old school TSR stuff rocks). Gaming t-shirts. Sketches, production artwork, and posters are always awesome.
Shirt Size: Large. Extra Large for sweatshirt.